Swimming pool
Open from 10 am to 8 pm (longer in very hot periods), the pool is 20 metres by 10 metres; its maximum depth is 2m and minimum 1m 40cm.
The swimming pool is not supervised. Parents are responsible for their children. Children who cannot swim must wear armbands or swim belts, even outside the pool. Swimming shorts are prohibited, as is food in and around the pool.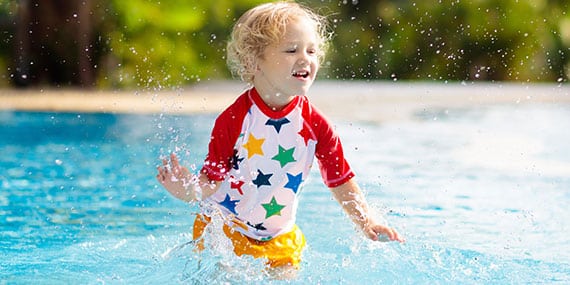 Play area
A play area is available for children, as well as a large space for playing boules or molkky; there is also a ping-pong table for lovers of the game.
Canoeing and bike rides
We have partnered with a service provider who specialises in canoe trips and bike rental in the Dordogne. You can book directly at the campsite.


The "voie verte"
A green route (walking/cycling) passes below the campsite, allowing you to reach Sarlat on foot or by bike along the Dordogne.
You will also find many tourist sites to visit near the campsite:
castles, caves, museums, gardens…